Back to Index page

THE EATON SOCON CONNECTION

As can be seen from the Male Line page, William Barcock b. 1756, my 4xGreat Grandfather, was the most recent of the line born in Eaton Socon.
He was baptised in Eaton Socon Parish, Feb. 23rd. 1756 and married Mary Hight at Renhold Parish on October 11th. 1785.
These events I have confirmed this from the Parish Records as shown on the Family Documents page.
In the marriage record, it states that he was of the nearby Parish of Willington and from the other information (ref: Norman Ratcliffe's research),
their children were born in Willington. So they must have lived there.

William's father, Richard Barcock b. 1727, was born in Eaton Socon, married Susan Odell in Eaton Socon and the records* show their children were all born in Eaton
I have yet to confirm this information, but I think it is largely correct.

Then, going right back to Johannis, b. about 1570, all the forebears were born, married and had children born in Eaton Socon.
From Norman Ratcliffe, I have copies of the Wills of 3 of them, Richard d. 1795, John d.1766 and Richard d. 1692.
These are shown on the Family Documents page.

Through my contacts**with the Eaton Socon Community Association, who have a Website at http://www.escan.org.uk/, I have discovered the likely dwelling place in Eaton Socon of my 6x Great Grandfather John Barcock. His cottage still exists, near the Parish Church of St. Mary's and is currently owned by the local Butcher who I met on a visit to the village with my daughter Sarah. Here is a photo I took of the cottage;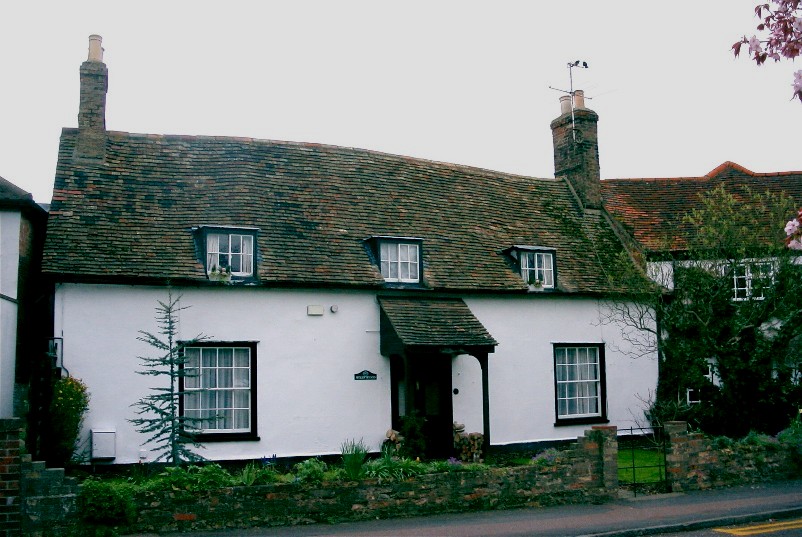 John Barcock's cottage.


*N.B. Some of the information here refers to the "records". These are the various sources I have used for information including County Records Offices, Parish records the IGI (International Genealogical Index) from the LDS Web site www.familysearch.org and Norman Ratcliffe's Barcock family tree which I previously mentioned. The rest comes from my own knowledge, the present family and extensive research which I believe is largely correct.